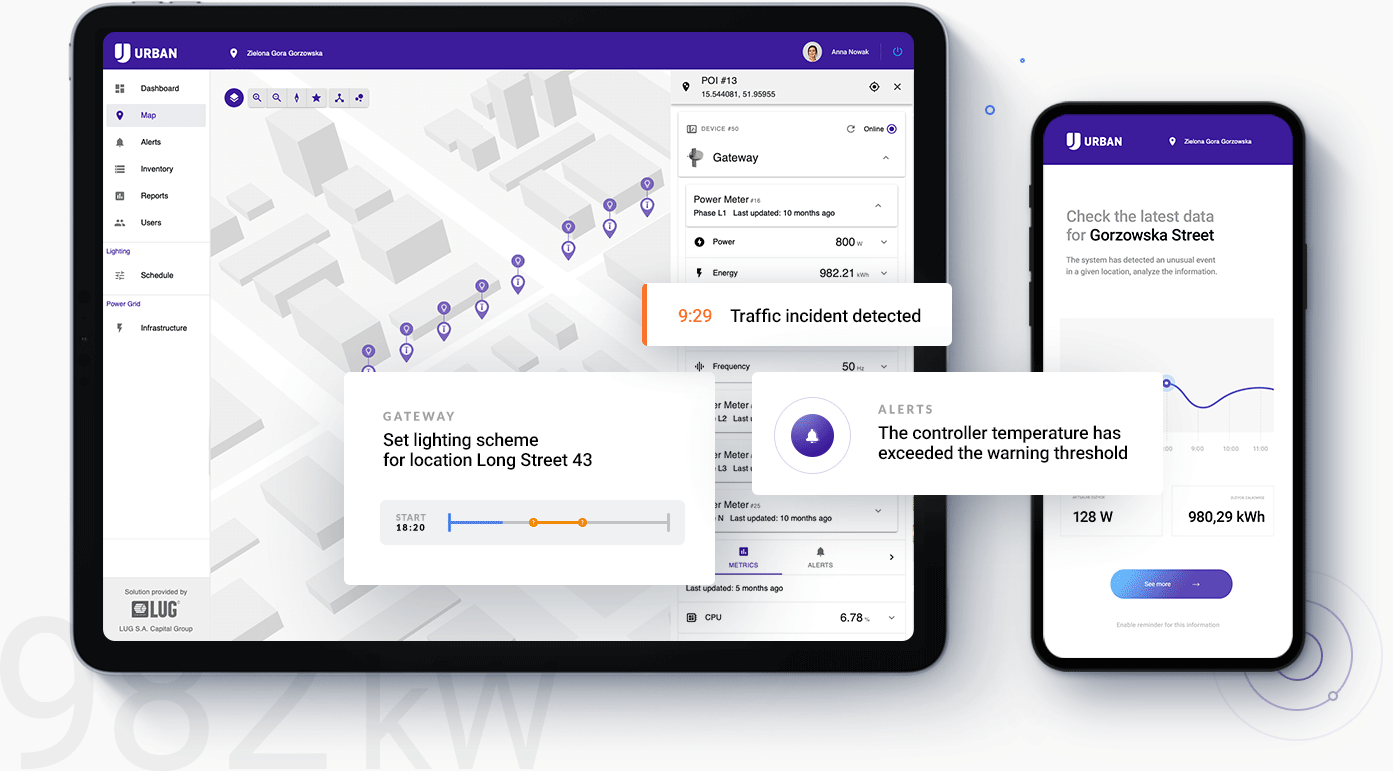 BIOTcloud.

The smart platform for you.
Use smart technology for automatic infrastructure management. Save on energy and maintenance. Increase the users' comfort. Innovate to increase your competitiveness – we will help you diagnose your needs and provide the best solutions!

SmartCity URBAN

The energy of the city in one place
Regain control of the city's infrastructure with the flexible URBAN system! Location of the luminaires on a map, luminaire control, measuring electrical parameteres, defining alerts, generating reports and much more.
Innovate and develop the URBAN system based on the dedicated Smart sensors! Air quality measurements, traffic volume measurements, waste management, parking space management – tell us what you need.
Benefit from our experience and create reliable systems adjusted to the needs of your city! Design, consulting, integration, maintenance, updating, retention – because every city is unique.
Technical specification of Urban application
Download product card. See the Urban application specifications, learn the technical requirements and capabilities of the system.
Cooperation.

From idea to implementation.
We build smart city solutions based on shared experience. Tell us about your project. We will check what we can do together for your city.
© 2019-2022 BIOT Sp. z o.o. Grupa LUG, Nowy Kisielin – Nowa 7, 66-002 Zielona Góra, Polska
Project entitled 'Intelligent sensor systems for lighting management in solutions from Smart Lighting to Smart City. Research and prototyping'. , co-financed by the European Regional Development Fund as part of the Regional Operational Programme – Lubuskie 2020, Priority axis 1.Economy and innovation, Measure 1.1. Research and innovation.